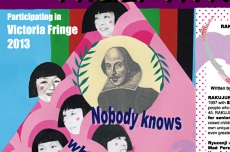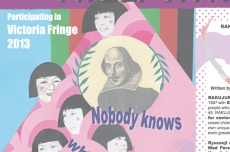 Tues Aug 27, 8:00 pm
Wed Aug 28, 7:45pm
Thu Aug 29, 6:00 pm
Fri Aug 30 3:30 pm
Sat Aug 31, 12:45 pm
Sun Sept 1, 3:15 pm
VENUE: Metro Studio - 1411 Quadra
Regular $11, Student / Senior $9

Drama with music
Running Time: 75 minutes
All Ages


RAKUJUKU, which loosely means 'having fun troupe', began in 1997 with Show Ryuzanji as a director who wanted to 'have fun' with people who had already experienced life, which meant over the age of 45. RAKUJUKU is now well-known as a pioneer acting company for senior actors. Each member has her/his own family and has raised children or even grandchildren, which brings to the stage her/his own unique presence. Their energy and enthusiasm are as great as or even greater than young ones'.

Ryuzanji won the Best of Fringe Award in 2000 with Educating Mad Persons and the Pick of the Fringe Award in 2012 with Hanafuda Denki at the Victoria Fringe Festival. Now he directs RAKUJUKU, in a show that's sure to enchant the audience..

The famous Shakespearean comedy, Twelfth Night, is performed as an adaptation set in old Japan. Energetic actors with an average age of 61 perform in Japanese with English surtitles. Come see them love, laugh, sing, and dance joyfully in gorgeous kimonos.

We believe that watching something joyful makes you happy.
Why not come and be happy with us!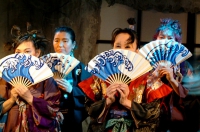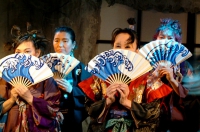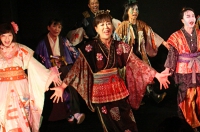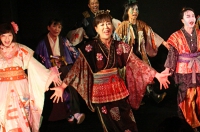 Yukihime & Ranmaru (Lady Viola & Cesario): Yuko Sekiguchi
Duke Ogasawara (Duke Orsino) : Izumi Murata
Tokihime (Lady Olivia) : Kazuko Kawamoto
Kagetora (Sir Toby Belch) : Mari Nikaido
Sir Ayanokoji (Sir Andrew Aguecheek) : Akko Takano
Marui Sandayu (Malvolio) : Aya Meguro
Maya (Maria) : Mie Kirihara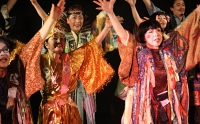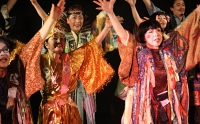 Yukinojo & Tamegoro (Sebastian & Roderigo ) : Mitsue Naito
Samezo (Antonio) : Takuhei Kozu
Gombei (Sea Captain), Priest: Nanae Mikawa
Officer: Sanshiro Goto
Yang (fool) : Satoko Sugiyama
Ning (Fool) : Michiko Nishikawa
Tong (Fool) : Miyuki Sakaguchi


Director: Show Ryuzanji / Costumes: Makiko Horinouchi / Music: Michio Tarama / Choreography: Emi Takemura, Ari Miyagawa
Subtitle translation: Mari Nikaido , Claire Tanaka / Lighting: ROMI, Etsuo Yamagami / Sound: Nanaho Unebe
Stage manager:So Suwa Takuhei Kozu / Subtitle operator: Ari Miyagawa / Illustration: Momoko Yamanaka / Flyer: Nanaho Unebe
Presented by RYUZANJI★COMPANY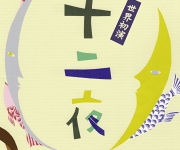 2012
Twelfth Night
Written by William Shakespeare
arranged and directed by Show Ryuzanji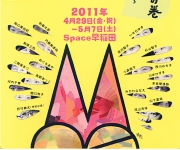 2011
Big War Between Aliens and Downtown Residents
Written by Norihiko Tsukuda
arranged and directed by Show Ryuzanji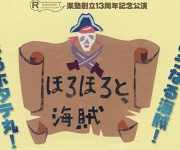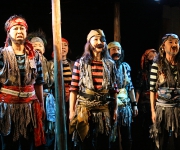 2010
Melancholic Pirates with Love and Dream
Written by Norihiko Tsukuda
arranged and directed by Show Ryuzanji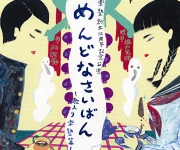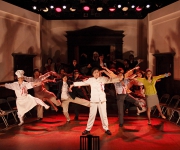 2009
Troublesome Trial
Written by So Kitamura
arranged and directed by Show Ryuzanji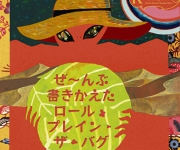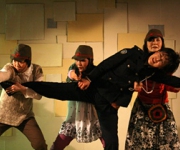 2008
Roll Playin' the Bug
Written by So Kitamura
arranged and directed by Show Ryuzanji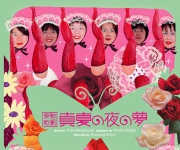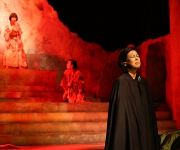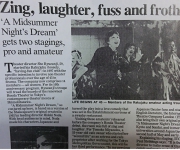 2007
A Midnight's Summer Dream
Written by William Shakespeare
arranged and directed by Show Ryuzanji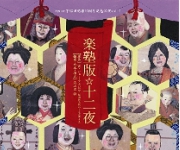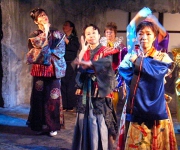 2006
Twelfth Night
Written by William Shakespeare
arranged and directed by Show Ryuzanji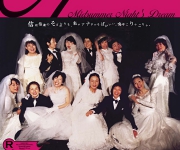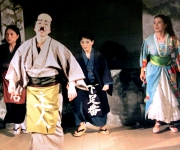 2005
A Midnight's Summer Dream
Written by Hideki Noda
arranged and directed by Show Ryuzanji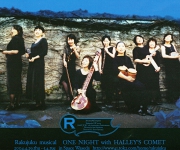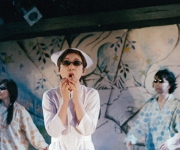 2004
The Night When the Blue Comet Falls
Written by So Kitamura
arranged and directed by Show Ryuzanji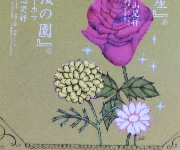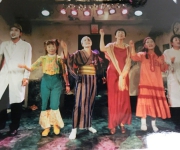 2003
A Dressing Room/Women's Cherry Orchard
Written by Kunio Shimizu/
Based on "Cherry Orchard" by Anton Pavlovich Chekhov
arranged and directed by Show Ryuzanji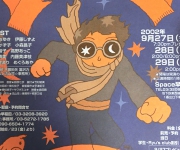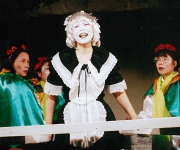 2002
The Little Prince
Written by Shuji Terayama
arranged and directed by Show Ryuzanji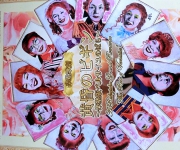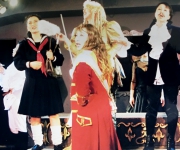 2002
The Roses in Versailles
Written by Ei Takatori
arranged and directed by Show Ryuzanji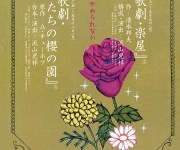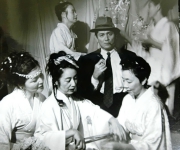 2001
The Flower Temple
Written by Tadao Kanasugi
arranged and directed by Show Ryuzanji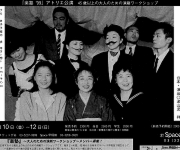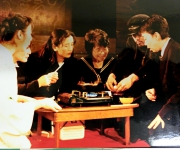 2000
Cherry Orchard
Written by Anton Pavlovich Chekhov
arranged and directed by Show Ryuzanji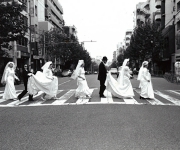 1999
Hello from Bertha/A Dressing Room
Written by Tennessee Williams
Written by Kunio Shimizu
arranged and directed by Show Ryuzanji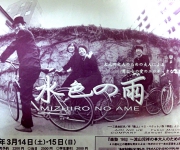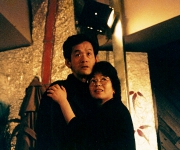 1998
Rain of Pale Blue
Based on "Aoi no Ue" by Mishima Yukio
arranged and directed by Show Ryuzanji